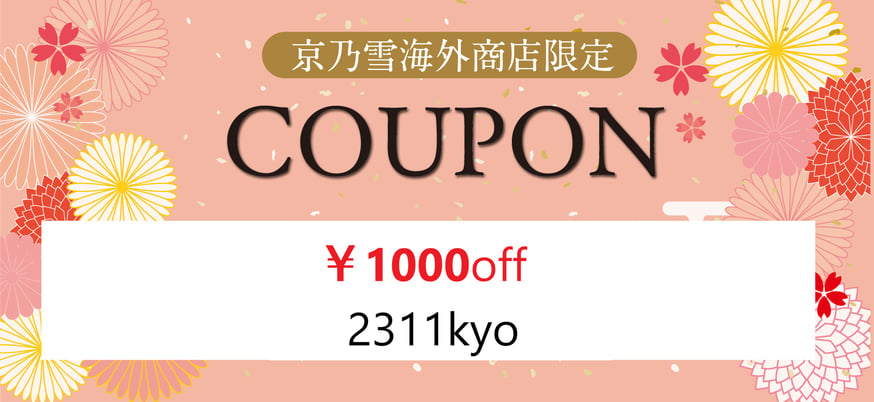 優惠券¥1000 off coupon
活動期間:2023.11.4~12.24
京乃雪海外商店滿10,000日元以上享有1000折扣優惠券。
(一人限使用一次)
※請在訂單末尾輸入優惠券代碼。優惠券代碼:2311kyo
請注意,除非輸入代碼,否則不會應用折扣。
Kyonoyuki Overseas Shop 10,000 yen or more 1000 yen discount ticket (Limited to one use per person)
Please enter the discount code [2311kyo] at checkout.
The system will automatically calculate the discount amount.
※Please enter the coupon code at the end of your order. coupon code: 2311kyo
Please note that if you do not enter the code, the discount will not be applied.